Biological Sample Storage Dewars
The products have been developed over time and have benefited from advice and suggestions made by laboratory end-users. Improvements that follow are always designed to help customers work more safely and efficiently with liquid nitrogen. Liquid nitrogen is an essential tool in today's modern laboratory. We believe its safe use demands the best equipment available.
Biorack Series Low Loss Storage Refrigerators
Ultra-Low loss storage refrigerators with internal racks holding 750 to 6000 2ml cryovials.
Biostor Open Dewars & Refrigerators
A range of Wide Neck Refrigerators and Open Dewars (OD Series) for laboratory process, bench top and industrial freezing applications.
Bio Series to store Straws & Cryovials
Refrigerators with internal canisters for the storage of straws or cryovials on canes.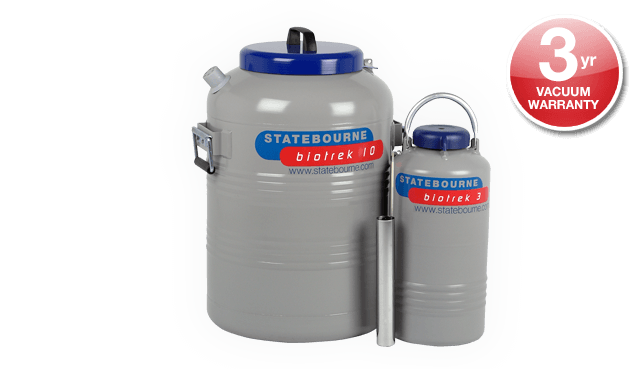 Biotrek Transportable Dry-Shippers for Samples
Transportable dry-shippers for the safe movement of valuable samples at near LN2 temperature.
Applications
Cold Blood Storage Semen Storage Embryo Storage
Stem Cell Dry Shipper IVF