Liquid Storage
All Cryolabs are designed and manufactured to the very latest standards and offer strength and durability within a lightweight high-efficiency package.
State of the art super-insulation and ultra-high vacuum techniques ensure unrivalled thermal efficiency and vacuum life.
With a range of storage capacities from 2 to 50 litres and an array of accessories designed to facilitate safe and reliable liquid nitrogen handling the Cryolab Series are ideal for laboratory applications.
DISPENSING SOLUTIONS: The Cryolabs can be fitted with various types of accessories to dispense LN2 for various applications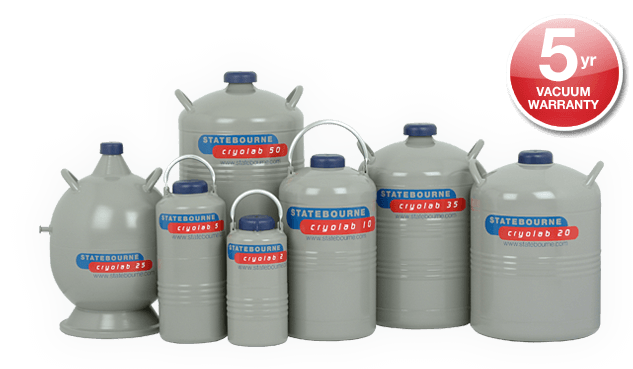 Cryogenic Liquid Cylinders
Portable and vacuum-insulated, our vast array of models will fit your needs and store your contents safely and securely every time.
Beverage Carbonation
CO2 Solutions for food service, industrial, and water. Convenient, simple and durable, the complete EasyCarb series is designed to make your job easier.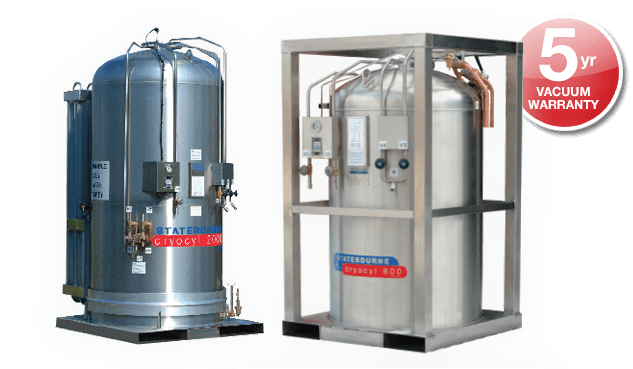 Cryocycl Microbulk Solutions
Covering every mode of supply from low pressure N2 for cell storage and O2 delivery for oxygen therapy up to the highest flow high pressure laser applications.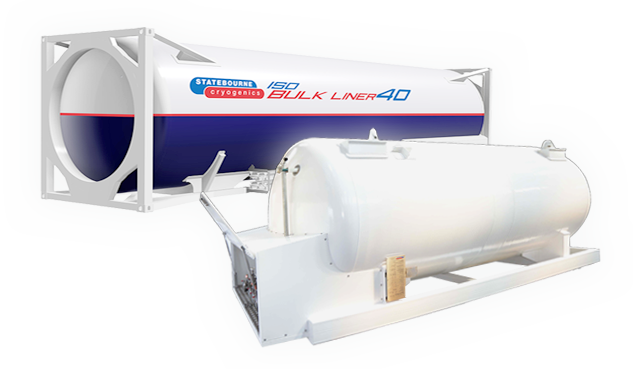 ISO & Large Capacity Tanks
The Bulk Liner series of ISO intermodal cryogenic containers offer the very latest in innovation from Statebourne.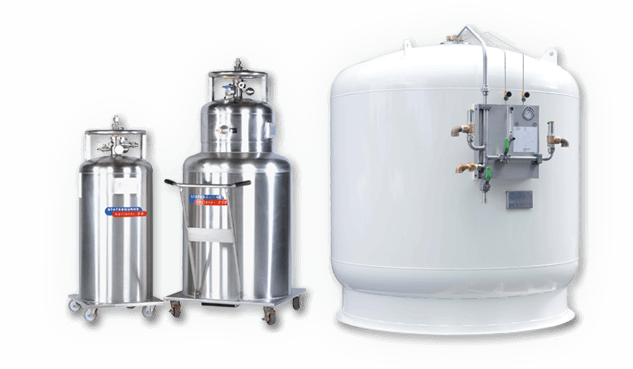 Helistor Helium Dewar For Storage & Transport
Stainless steel self-pressurising dewars for storage and dispensing liquid nitrogen
Applications
Cord Blood Semen Laser Cutting/Welding MRI Ice Cream Cryotherapy
Stem Cells IVF Dermatology Medical Oxygen Freezing Applications Space Research
Embryo Metal Fabrication Gynaecology Food & Beverage ICP/MS/GC Biological Research